The Cheap & Best Value Hotel in New York City (Top 5 Hotels)
New York City is one of the best places, and thus, you find people keeping it at the top of their bucket list. Whether you are a theatre lover, a food lover, an art fanatic, or just a person who loves to travel, NYC is for you. This place is magnificent in countless ways. It has the best theatres, boutiques, museums, and many more. However, many people think that New York does not go hand-in-hand when it comes to booking the best value hotel.
However, the truth is there are many hidden gem hotels, no matter whether you are staying in Brooklyn, Manhattan, Times Square, or Central Park. Below you will discover the top 5 most loved and best value hotels in NYC. These hotels are perfect for your next vacation trip on a budget. The price starts even below $200 for the city's most fascinating and convenient stay.
What are the Most Affordable & Best Value Hotels in NYC?
Whether looking for a long or short stay, the below hotel collection is among the most low-priced hotels. The list even includes some luxury hotels offered at excellent prices. All of these are known to offer budget accommodation with many great facilities, large spaces, incredible locations, etc. Let's explore your best accommodation options.
Quality Inn Brooklyn
This low-range hotel is located at Osborn Street and offers great facilities on a budget. The hotel accepts booking for people who are on essential travel. The price and the great amenities are something that attracts a large number of visitors. You can book the place and stay for just $188.37 (Avg $94.19 per night) with a maximum occupancy of two. Its facilities include free WiFi, vending machine, a 24-hour front desk, tea/coffee, wheelchair accessibility, and many more.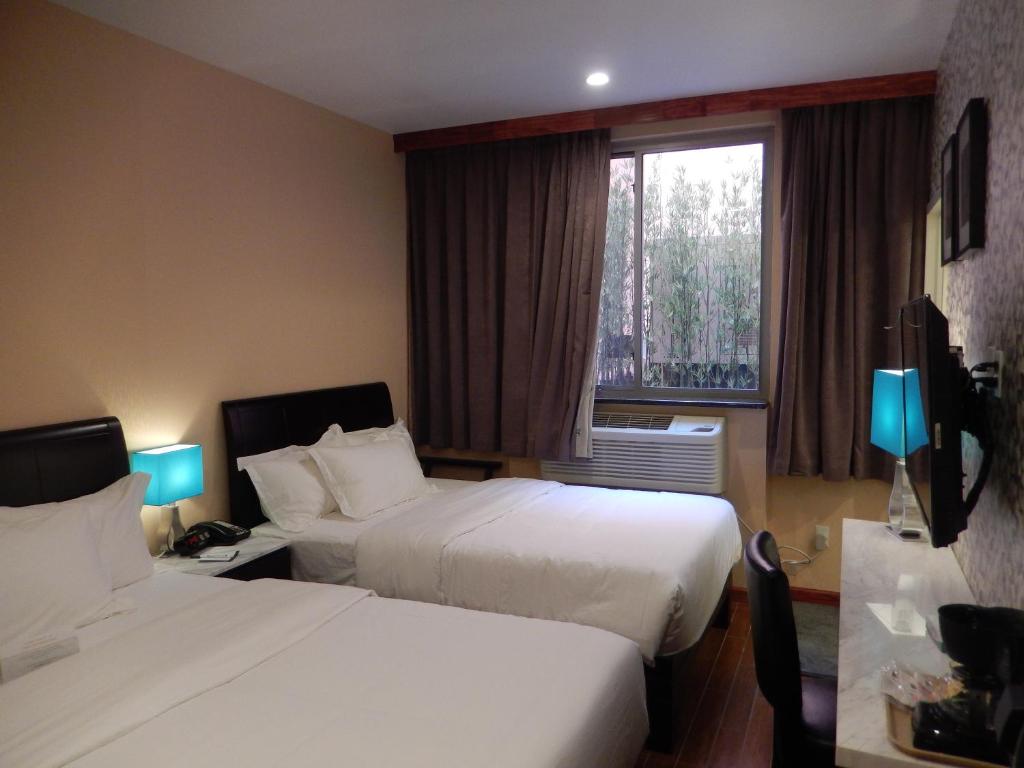 The Tides Motor Inn
This hotel is located at 888 Bayville Rd, Locust Valley, and is perfect if you are looking for a stay with a swimming pool. It even provides facilities like an outdoor seasonal pool, free self-parking, free WiFi, etc. You will adore this place if you like a crowd-free and open area place. Here, you can get a deluxe double room for just $205.00, and the maximum occupancy size is two. The hotel is very concerned about the cleanliness of the rooms, bedsheets, towels, etc. It also gives you a complete home-like feel with access to air-conditioners, refrigerators, etc.
HI New York City Hostel
HI New York City Hostel, located at 891 Amsterdam Ave, New York, has also been counted as one of the most affordable hotels in NYC. You can enjoy recreational activities like nightclub events, pubs, shows, and in-house comedy here. You can even enjoy games like pool tables and get free access to beverages and snacks. In this hostel, you find dormitory-style rooms with public bathrooms. They take care of sanitizing all linens and follow all hygiene procedures. This hostel will cost you around $209.98 US ( Avg $104.99 per night ).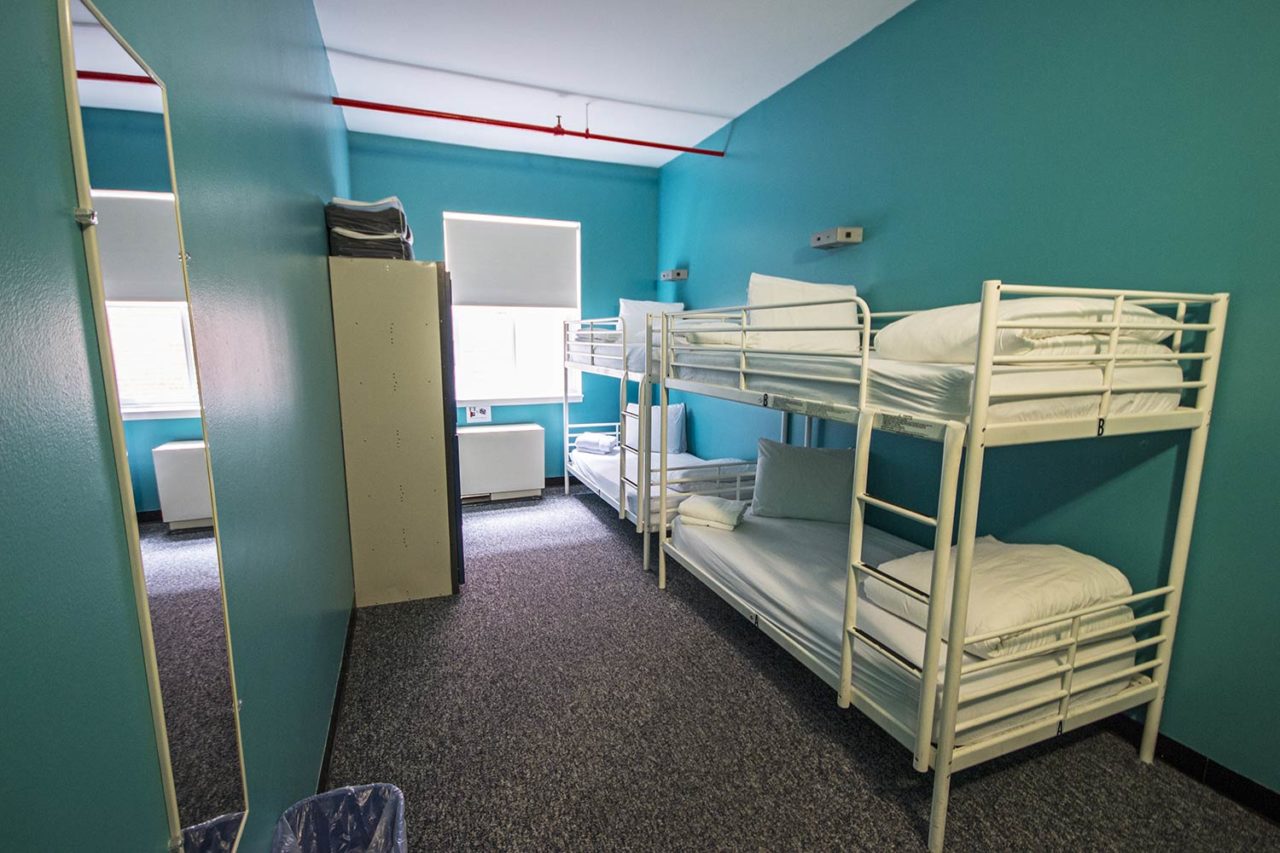 Nyack Motor Lodge
The Nayak Motor Lodge combines comfort, value, and convenience. The hotel is a budget-friendly hotel located in 110 N Rte 303, West Nyack, and provides an array of suitable facilities. You can utilize the amenities like the vending machine, designated smoking area, complimentary self-parking, picnic area, etc. The place offers a convenient stay for just $209.98 (Avg $104.99 per night). At this affordable price, you can take full advantage of the complete service, including the motel room service. Even pets are allowed in some specific rooms of the hotel.
Comfort Inn
This classic hotel is located in 3218 Emmons Ave, Brooklyn, NY. The hotel provides accommodation with many great amenities such as express check-in, laundry facilities, restaurant, ATMs, etc. You can even avail complimentary benefits like coffee/tea, free breakfast, free wireless connectivity, and many more. For a superior king-size room, you can book it at just $229.98 (Avg $114.99 per night). With this, you can make yourself a home featuring a microwave, refrigerator, television, coffee maker, private bathrooms with soaking bathtubs, etc.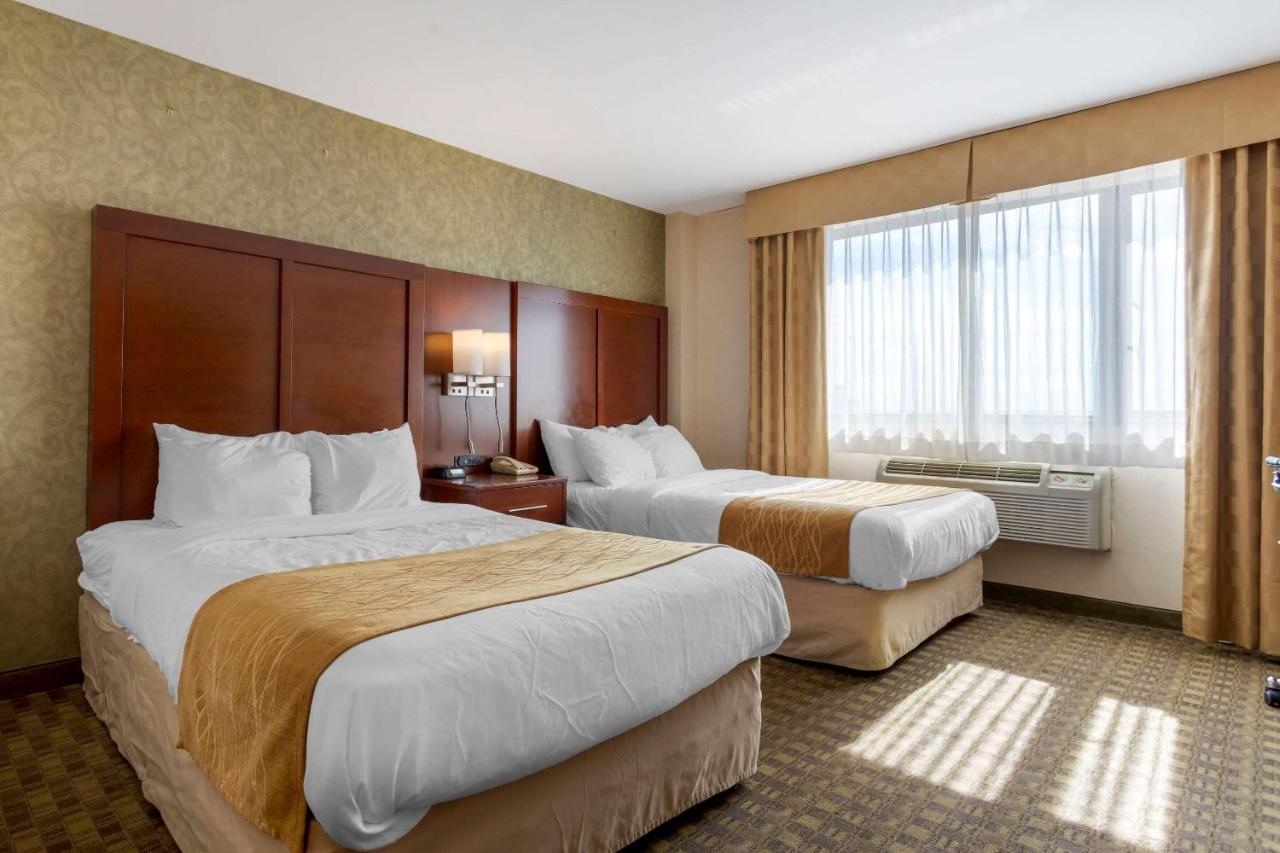 Why Book Your Hotel With AmeriGo Voyage?
Are you planning to visit beautiful New York City? You must be looking for great deals. Amerigo Voyage offers a high discount on many regular and luxury hotels. It is a one-stop hotel booking destination to get the best deals for best-value hotels in NYC.
On our website, you can find the finest hotels with top-class amenities on a budget. You can easily search for the best value hotel according to availability, preferences, need, location, ratings, and many more. With every booking, you can even enjoy cashback and discounts. All hotels are comfortable, hygienic, and safe for short or long stays.
Conclusion
New York City is a loved destination for most people around the world. There are many affordable hotels so that you can plan a stay with complete comfort. You can avail of better discounts and deals by booking any of the top 5 hostels with AmeriGo Voyage. All these hotels are safe for living at a budget-friendly price. So don't make New York wait anymore, and tick mark another place on your travel bucket list. Book any best value hotel with AmeriGo Voyage.
To know more about the best travel places visit us today.